LLP "Caspi Bitum"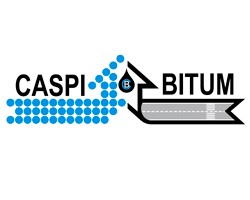 The plant for the production of bitumen in Aktau was built as part of the project "Production of road bitumen at the Aktau Plastics Plant", provided for by the State Program on Forced Industrial-Innovative Development of the Republic of Kazakhstan for 2010-2014 to meet the needs of the road industry in high-quality road bitumen.

Full name: Joint Venture "Joint venture" CASPI BITUM "(LLP" JV "CASPI BITUM")

The main direction in the work: oil refining with obtaining oxidized and modified road bitumen

Capacity of the oil refining plant (design): 1.0 million tons per year

Oil is supplied from the Karazhanbas field via the pipeline system of KazTransOil JSC - 220 km long.

2009 - JV CASPI BITUM LLP was established

Founders:

Kazakhstan Petrochemical Industries JSC (RK) - 50% (NC KazMunaiGas JSC - 100%)
CITIC Kazakhstan LLP - 50% (China)

On December 20, 2013, within the framework of the Industrialization Day and a national teleconference with the participation of President Nursultan Nazarbayev, the Bituminous Plant was commissioned.

The first batch of bitumen was produced, which in all respects meets the requirements of ST RK 1373-2005 in the amount of 6,000 tons (including BND 60/90 - 5,200 tons, BND 90/130 - 800 tons).

Conformity of bitumen ST RK 1373-2005 was repeatedly confirmed by the test reports of KazdorNII JSC (test reports No. 61-14 dated March 19, 2014, No. 62-14 dated March 20, 2014).